The Joint Admissions and Matriculation Board (JAMB) has published the step-by-step instructions to UTME or Direct Entry applicants to generate profile codes, and also how to purchase an e-Pin to use for both new and previously used telephone numbers.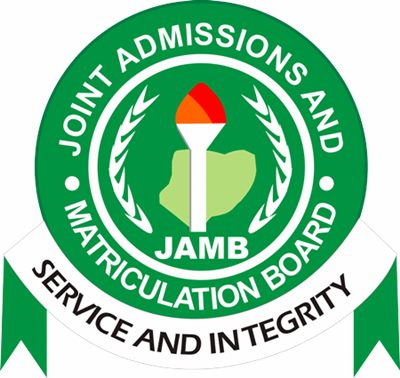 ALERT! The numbers previously used for JAMB Registrations are only valid for use by the same candidate (Not any other candidate)
A previously used Number is a GSM telephone Number (SIM) utilized for the creation of Profile Codes and e-PIN Vending as well as Registration for previous registration exercises. This number can be used to register for 2022 registration only for the same individual.
The candidate who has used the same number previously for the third or fourth time will utilize the same profile code for the purchase of the latest electronic PIN.
When it is believed that your Profile Code has been forgotten or lost, the applicant can RESUME to 55019 or 66019 and it will be able to retrieve the Old Profile Code.
Also, In other words, it is possible to use the Old Profile Code can be utilized by the same person to obtain the new electronic pin. There is no new profile code required.
However, the candidate cannot alter names by using the CORRECT number because the profile is already linked to the number that is already in use (typically performed prior to registration)
Candidates are able to sign up in the JAMB CBT Center with an existing profile (e-mail or telephone number and Profile Code) which is not able to be altered.
An existing profile or a previously used number is not transferable to a different candidate.
NEW NUMBERS
New numbers will follow the usual registration procedure as prescribed and announced.
Candidates can apply as usual by sending their national identification number (NIN) via SMS (SMS) to either 55019 or the 66019 number from your individual GSM numbers. e.g. compose"NIN" then space and type "NIN" then space and include your 11-digit NIN Number. Send to 55019 or 66019 using the form (NIN 01123456789). There must be a gap between "NIN" and your 11 numbers NIN (Note that an individual who has the same NIN must not have used your number to apply with UTME/DE before). Don't use any postpaid or special bundle SIM cards. They will not function unless they are loaded with credit.
To recover the deleted Profile Code, send [RESENDto 55019 or 66019 in a text message sent from the same mobile number.
Candidates can reset their lost or misplaced Profile Password on their registered mobile phone by sending [password] and space [email address to the number 55019 or 66019 in a text message sent from the same mobile number.
HOW TO RECOVER LOST ePIN AFTER PAYMENT:
If the e-PIN isn't received or lost, you can make sure you send [UTMEPIN] and [DEPIN] to 55019 and 66019 to request UTME or DE respectively, using the number that is unique to you.

The ePIN will then be obtained and transmitted to the unique number of the applicant
Following successful payment and the receipt of the ePIN, the CANDIDATE SHOULD PROCEED TO any of the JAMB accredited CBT CENTRES in order to finish his/her REGISTRATION.
Please Share this Post If you feel this article could be useful to someone else, please use the sharing buttons below!