UI Courses List of undergraduate courses and programs available in the University of Ibadan (UI) and the prerequisites of each one.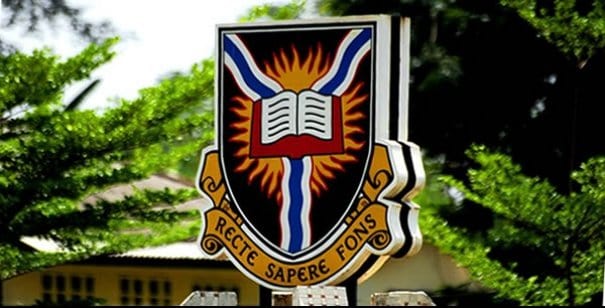 It is the University of Ibadan (UI) is an internationally recognized and oldest Nigerian university. It is located in Ibadan, Oyo State.
The University of Ibadan has been officially recognized and accredited by the National Universities Commission (NUC), Nigeria.
Are you interested in finding the courses that you can take at the University of Ibadan (UI)? Here is a listing of the top courses available at the Ibadan University of Ibadan.
UI Courses and Admission Requirements
As the Joint Admissions Matriculation Board will begin the sale of admission forms shortly, candidates who are interested in seeking admission into various programmes at the University of Ibadan are hereby advised to also check (alongside the requirements in the JAMB brochure) the admission requirements into all programmes in the University on the University website at www.admissions.ui.edu.ng.
Candidates are encouraged to abide strictly by the guidelines on the website of the University in the event of conflicting requirements in the JAMB brochure.
This University won't accept any excuses from candidates who select subject combinations that differ from those listed on the university's website.
Check through the JAMB Subject Combinations for the courses listed below (i.e. UTME subjects that are required Direct Entry requirements or O'level prerequisites).
ADULT EDUCATION

AGRIC EXTENSION & RURAL DEVELOPMENT

AGRICULTURAL & ENVIRONMENTAL ENGINEERING

AGRICULTURAL ECONOMICS

AGRICULTURE

AGRONOMY

ANIMAL SCIENCE

ANTHROPOLOGY

ANTHROPOLOGY (BIOLOGICAL)

AQUACULTURE & FISHERIES MANAGEMENT

ARABIC LANGUAGE & LITERATURE

ARCHAEOLOGY

ARCHAEOLOGY

ARCHITECTURE

BIOCHEMISTRY

BOTANY

CHEMISTRY

CIVIL ENGINEERING

CLASSICAL STUDIES

COMMUNICATION & LANGUAGE ARTS

COMMUNICATION & LANGUAGE ARTS EDUCATION

COMPUTER SCIENCE

DENTISTRY & DENTAL SURGERY

EARLY CHILDHOOD EDUCATION

ECONOMICS

ECOTOURISM & WILDLIFE MANAGEMENT

EDUCATION & ARABIC

EDUCATION & BIOLOGY

EDUCATION & CHEMISTRY

EDUCATION & ECONOMICS

EDUCATION & ENGLISH LANGUAGE

EDUCATION & FRENCH

EDUCATION & GEOGRAPHY

EDUCATION & HISTORY

EDUCATION & ISLAMIC STUDIES

EDUCATION & MATHEMATICS

EDUCATION & PHYSICS

EDUCATION & POLITICAL SCIENCE

EDUCATION & RELIGIOUS STUDIES

EDUCATION & YORUBA

EDUCATIONAL MANAGEMENT

ELECTRICAL /ELECTRONICS ENGINEERING

ENGLISH LANGUAGE & LITERATURE

ENVIRONMENTAL HEALTH SCIENCE

ESTATE MANAGEMENT

FISHERIES

FOOD TECHNOLOGY

FORESTRY / FOREST RESOURCES MANAGEMENT

FRENCH

GEOGRAPHY

GEOGRAPHY

GEOLOGY

GERMAN

GUIDANCE & COUNSELLING

HEALTH EDUCATION

HISTORY

HUMAN KINETICS

HUMAN KINETICS AND HEALTH EDUCATION

HUMAN NUTRITION & DIETETICS

IGBO

INDUSTRIAL CHEMISTRY

INDUSTRIAL PRODUCTION ENGINEERING

INTERNATIONAL RELATIONS

ISLAMIC STUDIES

LAW

LIBRARY & INFORMATION SCIENCE

LINGUISTICS

LINGUISTICS /YORUBA

MATHEMATICS

MECHANICAL ENGINEERING

MEDICAL LABORATORY SCIENCE

MEDICINE & SURGERY

MICROBIOLOGY

MUSIC

NURSING/NURSING SCIENCE

PETROLEUM ENGINEERING

PHARMACY

PHILOSOPHY

PHYSICS

PHYSIOLOGY

PHYSIOTHERAPY

POLITICAL SCIENCE

PSYCHOLOGY

RELIGIOUS STUDIES

RUSSIAN

RUSSIAN WITH FRENCH/GERMAN

SOCIOLOGY

SPECIAL EDUCATION

STATISTICS

TEACHER EDUCATION SCIENCE:

THEATRE ARTS

URBAN & REGIONAL PLANNING

VETERINARY MEDICINE

WILDLIFE MANAGEMENT

WOOD PRODUCTS ENGINEERING

YORUBA

ZOOLOGY
You can Share the Post: If you believe this article could be useful to someone else, please forward it to them using the buttons below!